Club Races
LVRR hosts 22 races throughout the year. Proceeds from our races go to scholarships, the community and various children's programs including our Kids Series which offers free running events to children ages 3-14 six times throughout the summer months. All of our races are staffed entirely by volunteers who we rely on to make our race experiences a great success.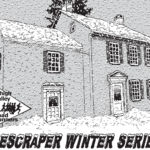 Ice Scraper 5K Series
Fun, no-frills race series that will be held monthly from December to March in the Lehigh Parkway. The course is a certified road course.  MORE INFO

2017-2018 Dates
December 3, 2017
January 7, 2018
February 11, 2018
March 4, 2018
10:00 a.m. start for all races. Registration opens at 8:30 a.m.
---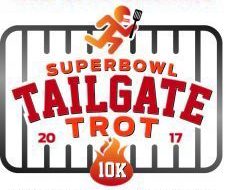 Superbowl Tailgate Trot 10K
February 4, 2018 @ 9:30 a.m.
Annual Superbowl Sunday tradition celebrating 17 years in 2018. A local favorite in the midst of cold, winter months.  MORE INFO

---
Emmaus 4 Mile Classic
April 8, 2018 @ 9:30 a.m.
A challenging, fast course through quiet Emmaus neighborhoods. A 1-mile youth run precedes the race. We are celebrating our 41st year in 2018.  MORE INFO

---

St. Luke's Half Marathon & 5K
April 22, 2018 @ 8:00 a.m.
Lehigh Valley's oldest half marathon. We are celebrating 40 years as a long-distance event, the first six of which were run as a marathon distance. The weekend includes a Race Expo on Saturday as well as a Youth Run and Family Fun Walk.  MORE INFO

---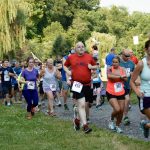 Summer 5K Series
Free race series for the community held monthly May through September. The no-frills race includes a post-race Potluck Dinner.  MORE INFO

2018 Dates
May 2
June 6
July 4
August 1
September 5
---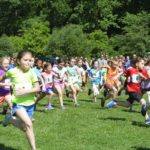 Kids Summer Series
A free race series held six times throughout the summer, May-August for children ages 3-14.  MORE INFO

2018 yet to be determined.
---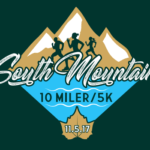 South Mountain 10 Miler
November 10, 2018 @ 9:00 a.m.
A challenging and fun event that brings runners back year after year. There is also a 5K option. The race begins and ends in Saucon Park located off Rte. 412 between Hellertown and Bethlehem. We will be celebrating 42 years in 2018.  MORE INFO