Ed Thompson / Nicole Reinhart Memorial Scholarships
Ed Thompson Memorial Scholarship – One $2000 scholarship awarded to an eligible Emmaus High School male senior
Nicole Reinhart Memorial Scholarship – One $2000 scholarship awarded to an eligible Emmaus High School female senior
Please download the application for both these scholarships HERE
To become a sponsor please use this form
BACKGROUND
Ed Thompson graduated in 1973 and initially went into the Marine Corps after High School. When he was discharged from the service, he joined the local road running club, the Emmaus Road Runners. The ERR later merged with the Lehigh Valley Athletic Association to become the Lehigh Valley Road Runners, or LVRR. Unfortunately, Ed developed a very aggressive form of brain cancer and died May, 23rd, 1983 at the age of 27. The Emmaus Road Runners initially started the scholarship in the mid-1980's as a tribute to Ed.
Nicole Reinhart, a 1994 EHS graduate, was killed in a cycling race in September, 2000. In High School, Nicole was a High School standout Cross Country and Track runner as well as a National Marine Corps Youth Physical Fitness Champion. That next Spring (2001), the LVRR Board added the name Nicole Reinhart Memorial.
We have been giving both scholarships with the proceeds of the yearly April Emmaus 4 Miler being the primary fundraising source.
Past Recipients
Ed Thompson Memorial Scholarship
Nicole Reinhart Memorial Scholarship
2017
2016
Ryan Paradise ($2000)
none given
2015
Brandon Acevedo-Pena ($2000)
Jaclyn Reinbold ($2000)
2014
Jordan Frank ($2000)
Hanna Brosky ($2000)
2013
No applicants
Lindsey Brey ($2000)
2012
Jason Graybill ($2000)
Lydia Brough and Kelli Steinert ($2000 each)
2011
Patrick McTish ($2000)
Amanda Thoet ($2000)
2010
Paolo Aranoff ($2000)
Amanda & Brianna Faust ($2000 each)
2009
Chris Macomb ($2000)
Lindsey Graybill ($2000)
2008
Brendan Messler ($1000)
Lauren Apgar ($1000)
2007
Matthew Simkins ($1000)
Elizabeth Luff ($1000)
2006
Steven Coakley ($1000)
Suzanne Miller ($1000)
2005
Samuel Luff ($1000)
Kathryn Higgins ($1000)
2004
Nicholas Parton ($1000)
Allyson Parker ($1000)
2003
John "Jack" Higgins ($1000)
Heather Hoffmann ($1000)
2002
Joel Thompson ($1000)
none given
2001
Matthew Miller ($800)
Alyssa Simon ($800)
2000
Steve Moyer & Jaime Marks ($500 each)
1999
Jen Weber & Sarah Stauffer ($500 each)
1998
None given.
1997
Rachel Love ($500)
1996
None given.
1995
Adam Portz ($500)
1994
Rachel Melliar-Smith ($500)
1993
None given.
1992
Jennifer Schaninger ($500)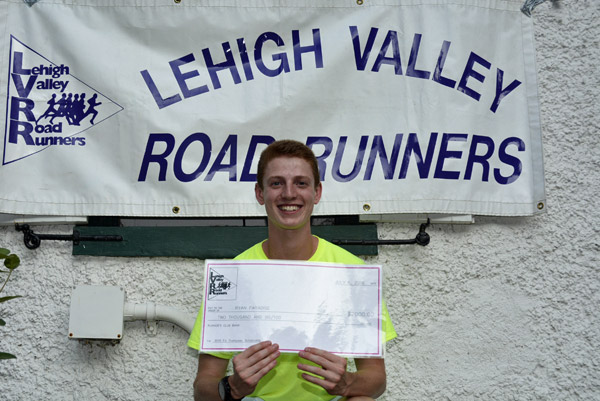 Ryan Paradise