First Strides
Disclaimer: First Strides® is a Lehigh Valley Road Runner sanctioned program. Participation in First Strides® does not automatically enroll you as a LVRR member. If you wish to become a club member of Lehigh Valley Road Runners please visit our Membership page to learn more.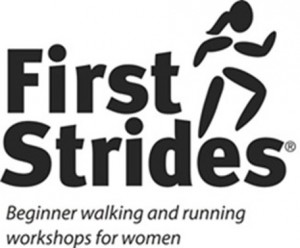 A 10-week program to help you comfortably progress from the couch to walking, jogging or running at a pace that's right for you.
First Strides® meets weekly, offering presentations on topics ranging from what to wear to injury prevention. We then stretch and do a group walk/run. Please come dressed for activity.
Women from ages 12 to 112 are welcome to attend. Bring your daughters, mothers, neighbors, co-workers and friends.  Participants are expected to have approval from their doctors to participate.
Our mentors are First Strides® graduates,  Women's 5K Classic committee members and Lehigh Valley Road Runners (LVRR) members.
We host 2 workshops in the spring at the Lehigh Parkway.  We meet in the evening from March 27th (28th) – May 29th (30th) @ 6:15 pm.  You may select Tuesday night, Wednesday night or both.
Cost: $50 (early-bird specials $45 until March 23) for single night.  $90 (early-bird specials $85 until March 23) for both nights. **Special discount of $40 ($80) until January 15. Fee includes literature, workouts, mentoring/instruction, and graduation shirt (if earned by attending 7 out of 10 sessions) Fees are non-refundable and non-transferable between people or programs.
Registration fee is non-transferrable between people or locations, and is non-refundable. Note: switching between nights will not be possible.
***First Strides Graduation Event –
Goal Event: LVRR June Summer Series Event on June 6, at 6:30 PM in the Parkway.  Cost is FREE.  Go to http://lvrr.org/races/summer-series-5k/ for more details.
Fall – Women's 5K Classic.  To learn more about this event and register, visit Women's 5K Classic.
If you have any questions, please do not hesitate to contact us at info@firststrides.com. We look forward to seeing you this year, on your way to becoming a healthy, fit woman!
Judy Morrison and Michelle Sames
Co-Leaders of First Strides