Seven LVRR Scholarships Available to High School Seniors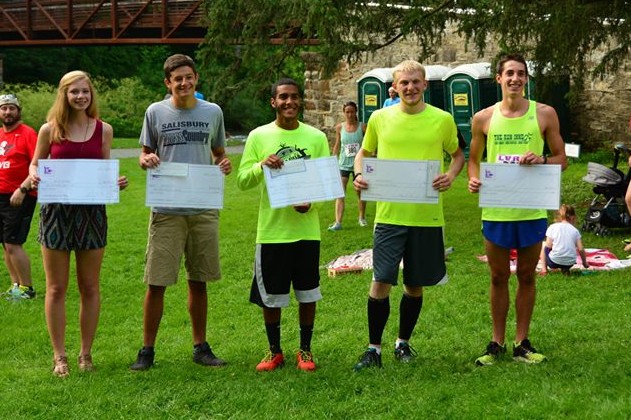 Did you know that Lehigh Valley Road Runners gives away seven scholarships totaling $22,000 each year? The scholarships are funded by LVRR races and through fund raising efforts of the club. This is one way the club gives back to the community. Its purpose is to foster interest in the sport we love and to demonstrate our commitment to youth running. By supporting young people who have demonstrated academic and athletic excellence, community involvement and a strong interest in running, we are encouraging healthy, productive and disciplined lifestyles in these young adults who will be the leaders of the future.
The Lehigh Valley Road Runners Scholarship Fund was established to assist local high school graduates with college expenses. Four scholarships of $4,000 each are awarded to residents of Lehigh and Northampton counties who have also competed on their high school track and/or cross country team.
The Ed Thompson Memorial Scholarship and the Nicole Reinhart Memorial Scholarship are available to an eligible male and female Emmaus High School senior, respectively. Each award is $2,000. Both seniors must have run track or cross country.
In 2013, the Lehigh Valley Road Runner Club Scholarship was founded, available to one child of an LVRR member in good standing, who also runs. This scholarship award is $2,000.
Please visit the LVRR Scholarship webpage for all of the details and for scholarship applications.